(Alfred:) Flight to Alotau. Jeffry Feeger picks us up at the airport. Together with others, he founded the Alotau Artists Group 28Kreatif. We make plan for the next days. It will be pretty crowded in town, the yearly biggest event in Alotau, the Canue & Kundu Festival takes place. As part of it, 28Kreativ will host a painting exhibition and Art show on saturday evening. We buy some food and some beer and have a nice evening at the house of Jeffry´s family. What a warm welcome!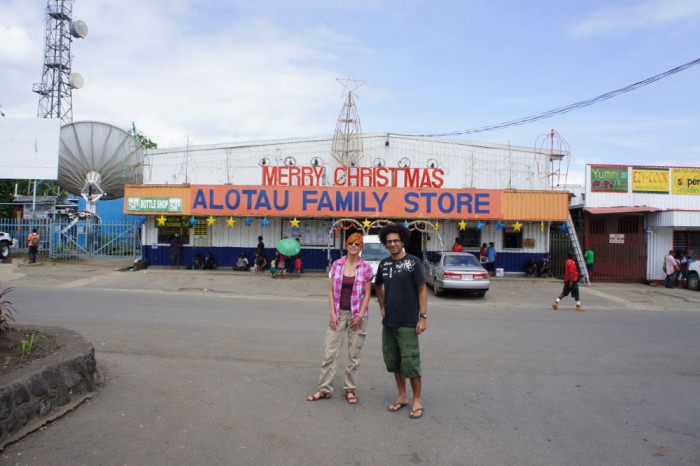 DEUTSCH 1914 / PAPUA NIUGINI 2014 – A Contemporary Art Exchange Germany – PNG:
Invites artists and other creatives for a 3 day workshop on Painting, Drawing, Photo, Video, Music & Theater. Directed by Alfred Banze & Marion Struck-Garbe, Germany. Contact: 72528342
Wanigili Centre, Alotau, Milne Bay Province
Artists Workshop: Thursday 6th November 3 pm & Sunday 9th November 10 pm
Art Show & Exhibition: Monday 10th November 6 pm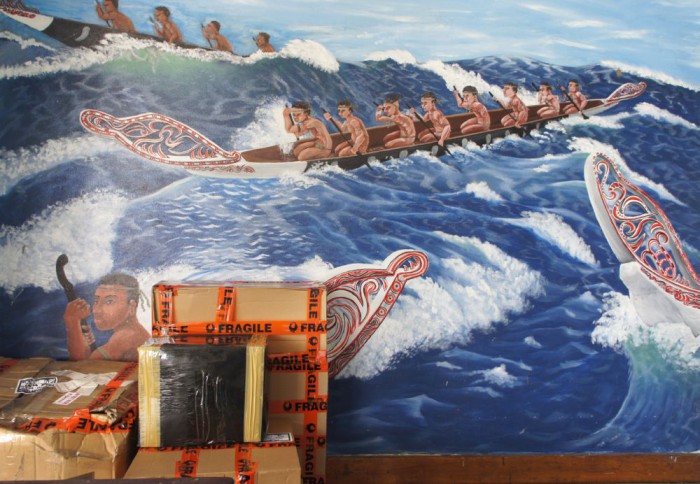 (Marion:) Alotau looks more like the south sea cliché than we other places we had been to so far. It is harbour town nestled against mountains covered with tropical rainforest. Hotels have immediate access to the sea or the black sand beach. People are relaxed and very friendly and the place is very clean. We had the pleasure to stay in Jeffrey Feeger´s house. He and his extended family are very generous and giving and make me feel home. They share the place, the car, the food and their knowledge with us and give us a lot of comfort. I appreciate this a lot and I am very grateful towards the whole family.