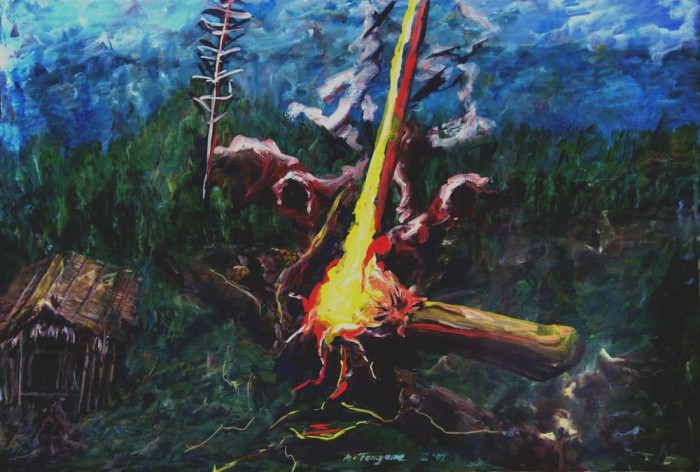 Apa Tengere is a local artist in Goroka, Eastern Highlands of Papua New Guinea. He produces wonderful paintings reflecting Papua New Guinean culture and customs. In 2011, Apa won an Independence Day prize in a competition for his painting during the Third Annual Live Lave Art Awards in Goroka.
"As a storyteller tells about where he lives, I bring stories to share with you. Some of my stories, legends and images are about my Hela culture and some of them are my unforgotten images of Malima, my birthplace, where I used to spend most of my childhood going through the jungles for hunting. Nowadays I go there for refreshing myself after spending some of my time working and living in towns and cities around Papua New Guinea. I joined, participated, stayed and enjoyed every day in Malima and Hela society. I bring to you some of those exciting events through my paintings and prints."

Apa Tengere explains his painting he made as contribution to the art project DEUTSCH 1914 / PAPUA NIUGINI 2014.