(Alfred:) We are leaving the town in the morning. Port Moresby bye bye with a nice traffic jam.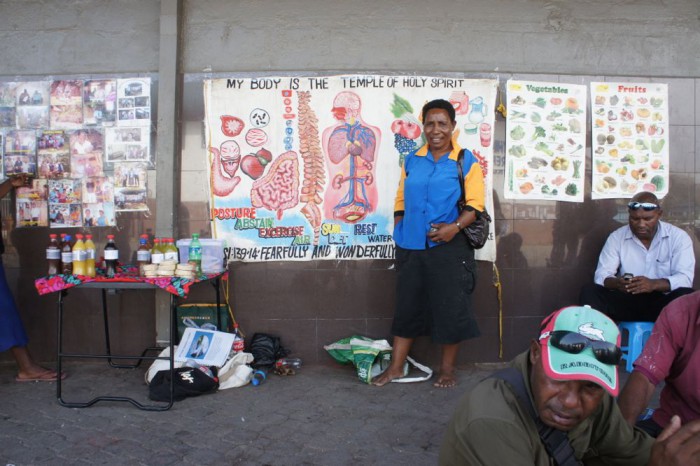 (Alfred:) Short stops in Madang and Wewak, arriving in Vanimo near the border to West Papua in the early afternoon. Another christian guesthouse, another dormitory. Estimate 35 € each person, no breakfast. We have a beer at sunset,  4 €. Better leaving this place. But it is beautiful, south pacific vegetation, and a nice wind from the sea.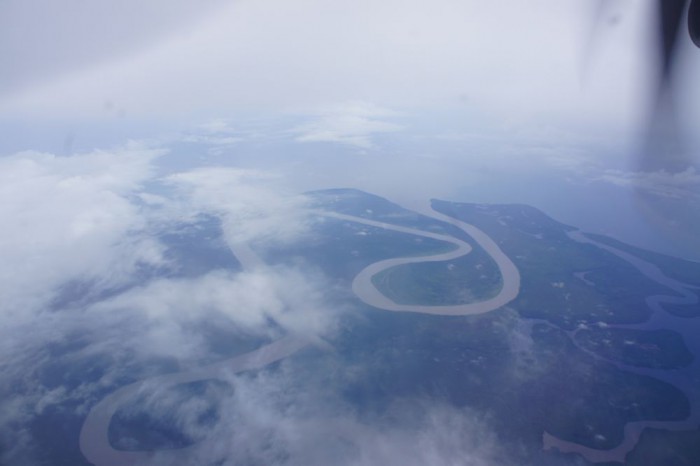 (Marion): Vanimo is a beautiful town located at the Isthmus of a hilly peninsula with a beach on either side. The town moves up the hill with small "pacific style houses" and could be a lovely place if it not has been so dirty. Especially the harbor side was disgusting. There seems to be no public rubbish collection.  Despite this the place is easy to walk around and people are very friendly. I enjoyed a stroll along the beach which took as bit too long to get our shopping for dinner done in time. The shops and stores close already at 5 p. Luckily at the market we could find a few bananas and donughts for our dinner.