(Marion:) The workshop had been conducted in the beautiful resort area of JAIS ABEN some kilometers outside Madang. Host and the participants have been from the Bismarck-Ramu-Group, an environmental/social local NGO. BRG have their offices in the  buildings of a former science-institute researching on oceans and forest animals in the area. The workshop was set up in the community room in a nice pacific-style one-room house (a kind of haus-wind because it has no windows only moskito wires).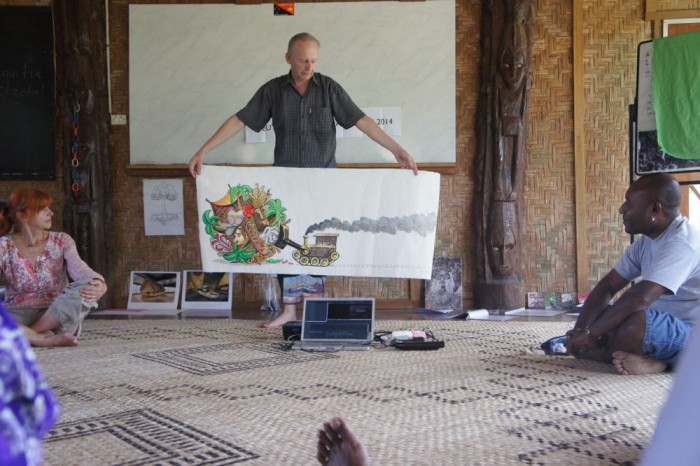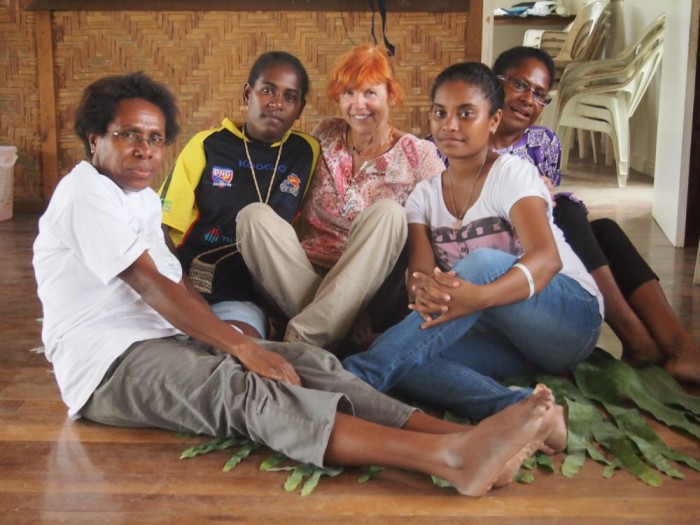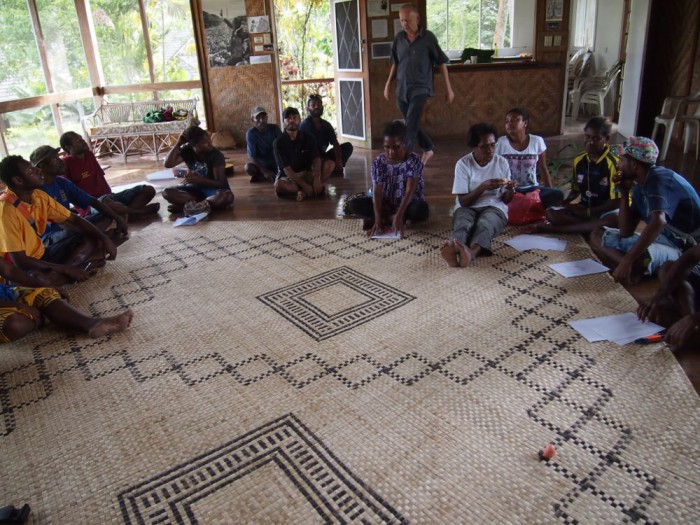 (Marion:) 13 participants ( 7 men, 6 women) all non-artists were eager to learn how to convey their environmental, social or historical issues through art to a wider public. From the very beginning  most of them knew what they wanted to say but took some considerations about the media. During the presentations of their first ideas they helped each other to find the media and formed groups. Working took place in a pleasant atmosphere all around in the premisses only interrupted by a nice lunch.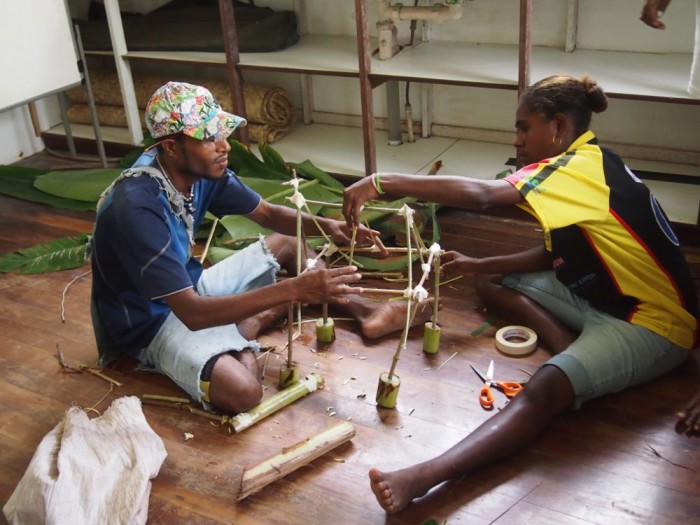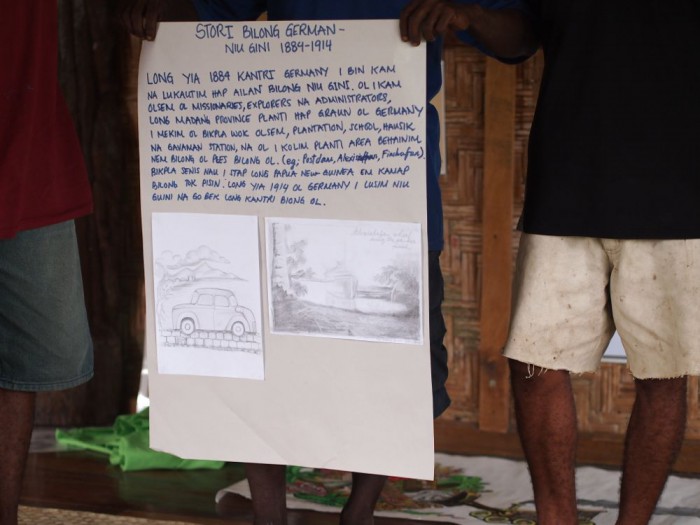 (Marion:) In the final presentation most of them spoke tok pisin and we heard again a new version of Beethovens No. 9 song in this language. The introduction of the clock or cutting the day into pieces as the colonizers did and is still done seems to be an issue and is expierenced as loss of control over time. Landgrabbing is one of the biggest concern depicted in several drawings. The coming of the church was not only shown in a painting but also in a beautiful sculpture made of material found in the surrounding area. Making non-artists working artistically is a wonderful job to do which I really enjoyed a lot and the outcome has been marvelous.